What a way to spend vacation time in North Carolina. Carrie, Angie and Clay found life much slower than in the metroplex. They discovered that yard work in Boiling Springs is bit more demanding. But just being together is worth a lot.
We loved having them here. Oh yes, we did more than yard work during their trip!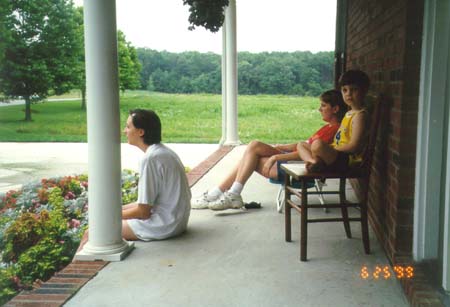 How quickly they get bored with supervising!!!