Lesson number indicates assignments etc. from the Schedule page. Some of the materials will be in the Adobe Acrobat pdf file format. If you don't have the free Adobe Acrobat Reader downloaded and installed on your computer, it can be accessed at

.
The icon

, where present, indicates a link to the MS Word doc file (version 9.0). Click on the link, then save the file to the My Documents folder on your computer hard drive. The completion of the lessons can then be done inside MS Word, Word Perfect or most other late version word processing software. These files will gradually appear here during the semester. Alternatively, you can print out the pdf version of the lesson in the

(pdf) or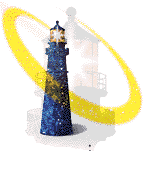 (html) icon, and complete the assignments using pen or pencil.
---