Fall Scenes in Western North Carolina
These photos were taken on Oct. 31, 1998 as Claire and I left our apartment in Boiling Springs, heading west to Chimney Rock. From Chimney Rock we traveled up highway 9 to Marion, NC, where we then went up to the Blue Ridge Parkway via highway 221. On the parkway we traveled south to US 80 where we left the parkway returning back to Marion, then home via 221 to US 74. These locations where the pictures were taken are between 35 and 60 miles from Boiling Springs to the west northwest; they are of the foothills and then of the Blue Ridge Mountains themselves. Enjoy the absolute beauty of God's creation, as we have time and time again! Note: be patent with the loading of this page; the many photos may take a while to bring it up, but it will be worth the wait!
---
The view out the front door of our apartment in Boiling Springs.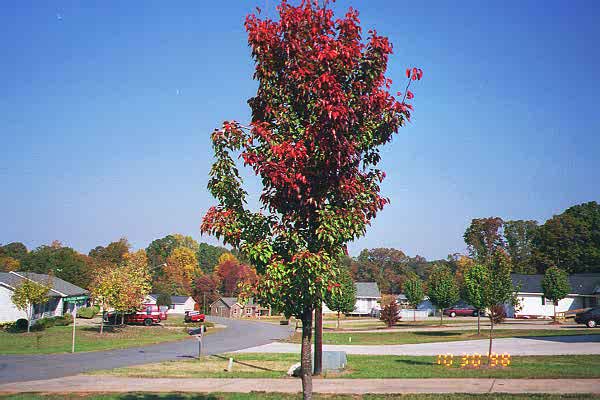 ---
Some views from Chimney Rock traveling northwest up state highway 9 to Marion, NC. This small road contains some spectacular views year around.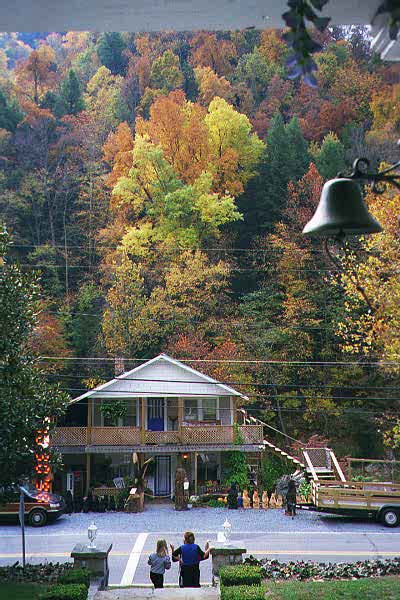 First in Chimney Rock itself.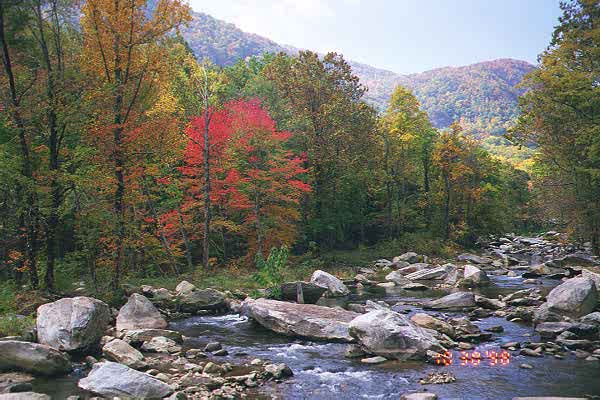 ---
Now we start up highway 9 northwest of Chimney Rock.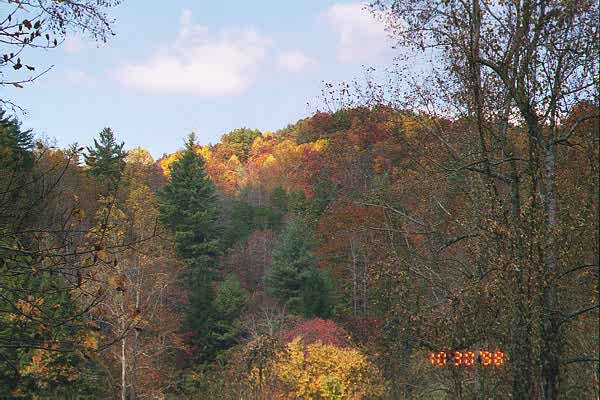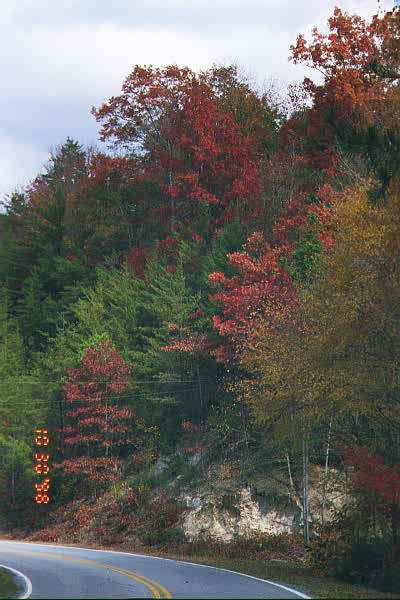 These are but a few of an unbelievable number of scenes we experienced. A 35 minute drive took nearly two hours so we could stop often enough to take in the views and for Claire to take these wonderful shots of the countryside.


We kept thinking the view couldn't get any more beautiful, but it managed to with each mile we traveled.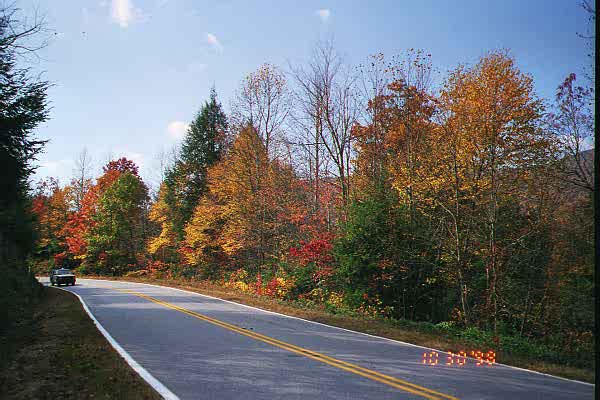 ---
Now to enjoy the Blue Ridge Parkway going south from highway 221 intersection to highway 80 -- about 35 miles of the Parkway north of Mount Mitchell.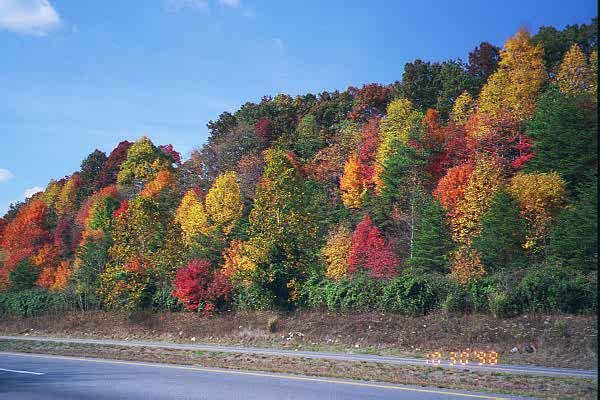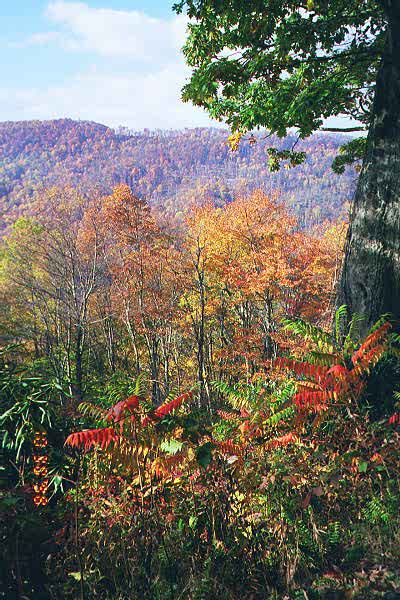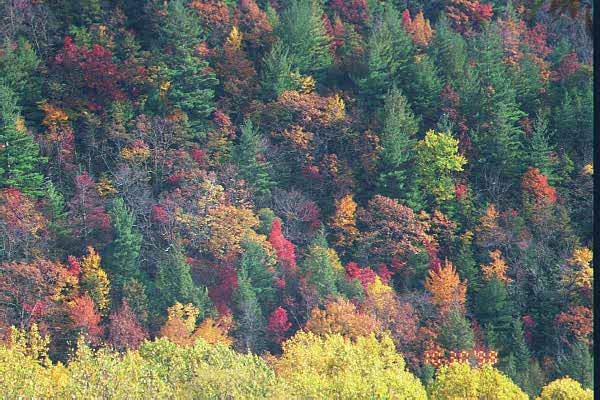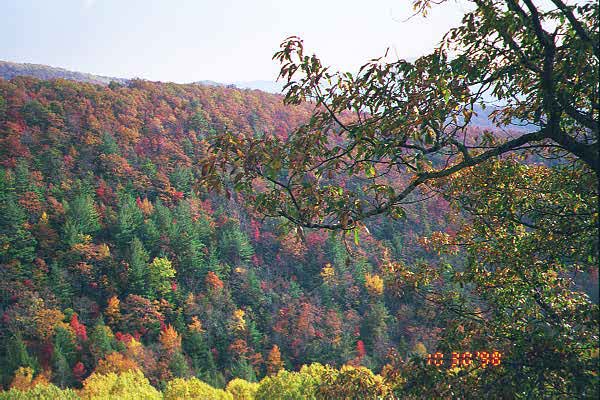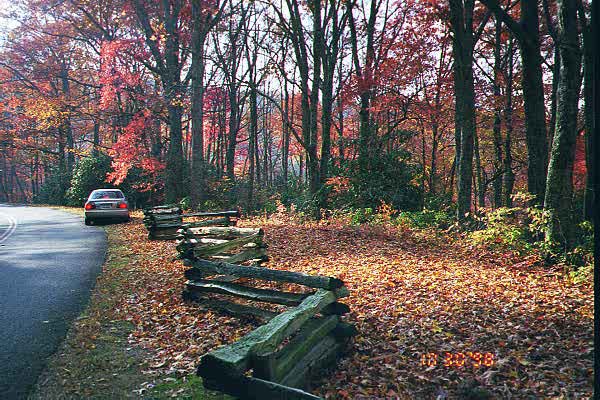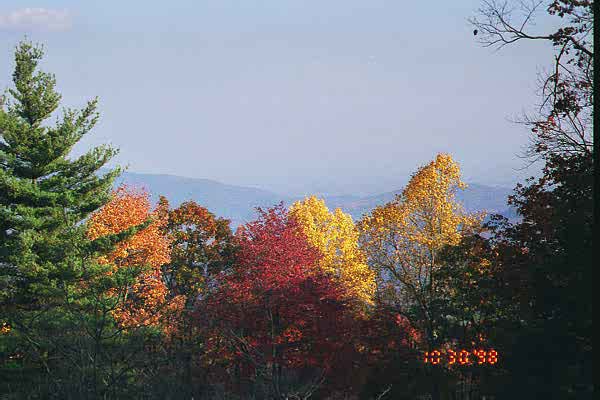 ---
We hope you have enjoyed this brief tour of a wonderfully beautiful part of the world. We still have difficulty realizing that all this is in "our backyard" for enjoyment -- which we try to do at every opportunity.